Spring 2022 Bighorn Fire Pit Giveaway
Brought To You By:


Select Outdoor Solutions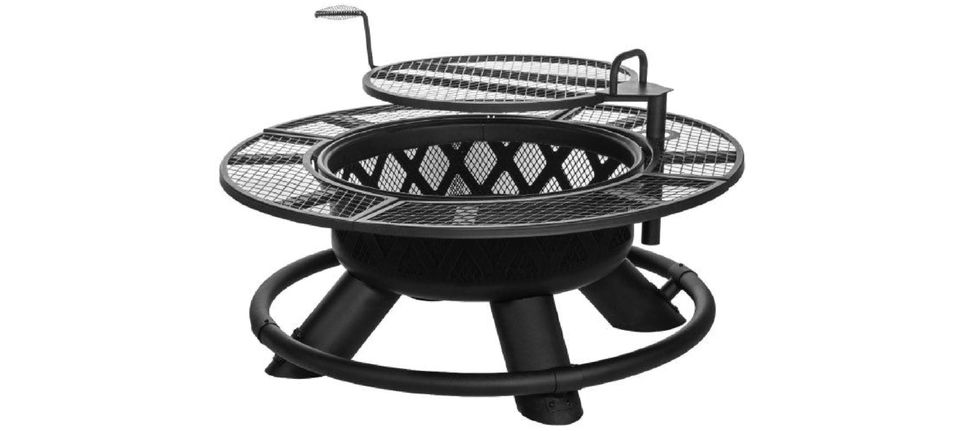 Full Rules and Details:
Each adult, 21 or older, visiting the Select Outdoor Solutions booth at any spring 2022 events may enter the giveaway contest.

There is no purchase necessary to enter. Prizes are not redeemable for cash. Installation of the prize is not included. All Entrants grant permission for Select Outdoor Solutions to contact them, including via email, in the future. Entrant information will not be shared or sold to third parties.

At or shortly after noon on Tuesday April 26, 2022, a random drawing will determine the winner. The prize is provided by Select Outdoor Solutions LLC.

Once an entry is drawn, contact will be attempted by phone or email from the information on the entry. An illegible, or incomplete entry may prevent a prize from being awarded.

Winner must prove age with a valid photo i.d. to receive a prize and must agree to publishing of their likeness. The winner will be announced via Select Outdoor Solutions's social media and/or website.

If a first draw winner cannot be reached within twenty-four (24) hours of the draw, they forfeit and a second name will be drawn. If the second winner cannot be reached within twenty-four (24) hours of the second draw, they forfeit and the prize will be held until the next contest.

Winner must be a homeowner in the Tulsa metro area. Winner must be able to take possession of the prize within the week following the drawing, or it will be forfeited.