Pergola Covers
Love your pergola but wish it better sheltered you from rain or sun? Or maybe you're looking to build a brand new outdoor shelter that needs to block the rain but you want to still be able to see the sky? If you're looking to increase your current pergola's sheltering capacity or looking to build a new covered pergola, we have solutions.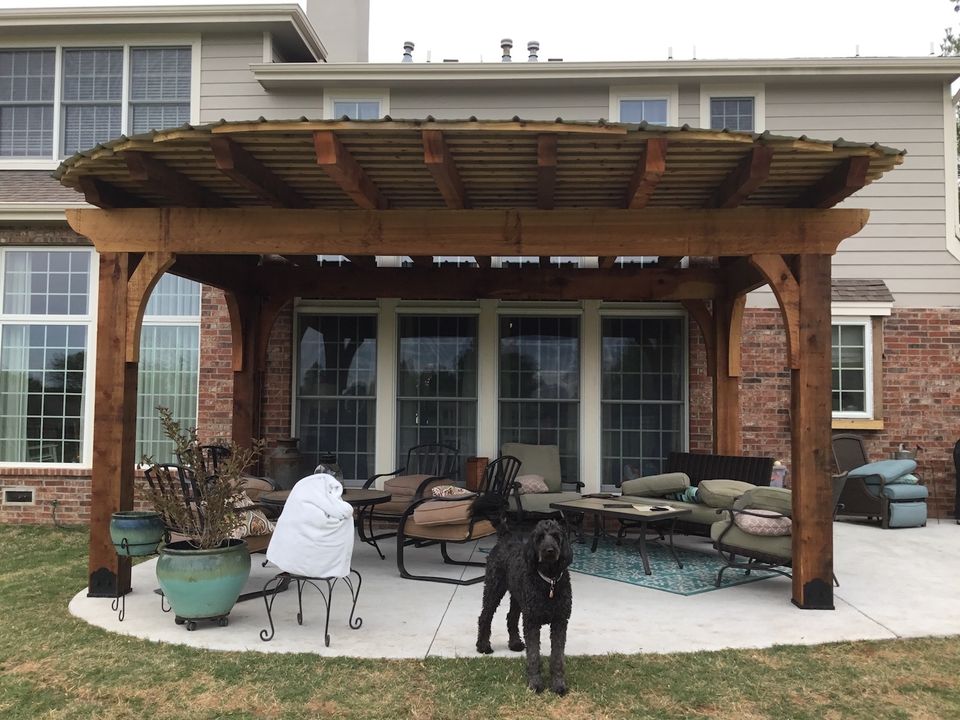 Want To Add A Pergola Cover?
If you're looking for an addition to your pergola that provides much better shelter from rain and other precipitation, then you should consider adding a pergola cover. Likewise, if you're looking to increase the shade that your pergola provides while still being able to see open sky, a pergola cover can be a great option. These covers can vary from translucent to opaque and come in multiple colors and styles.

We can include any of our pergola cover options on our new pergola builds. We can also add a pergola cover to your existing pergola. As we all know, Oklahoma's weather conditions are notoriously fickle, so a pergola cover can help you spend more time enjoying your outdoor retreat. Check out some of our pergola cover options below.

So, whether you are deciding which cover to add to your new pergola, or are considering adding a cover to your existing pergola, we can help. Contact us today to discuss options and request a free quote.
We Are a Certified Installer of
Cover Your Pergola™
 Brand Pergola Covers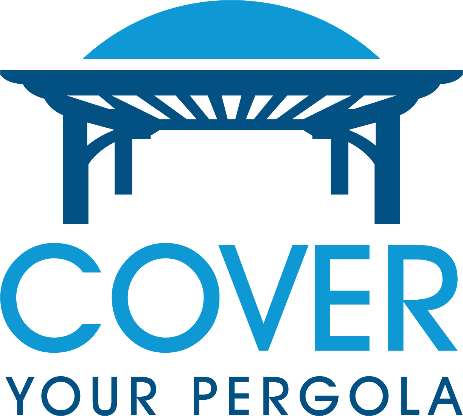 There are several color, opacity, strength and style options available within this line of high-quality plastic pergola covers. Cover Your Pergola with a durable polycarbonate plastic panel system designed to fit your needs and preferences and to fend off the elements for years to come.
Benefits:
•  Lets Light In
•  UV Protective Layer That:
   –  Blocks UV Rays
   –  Reduces Sun Damage
•  Keeps Rain Out
•  Lowers Temperature Up To 15°
•  Hail Resistant
•  10 Year Warranty
 

Read What Our Customers Think
★★★★★
"Pat, we are so pleased with our new pergola. You let us design our project, and helped us take it from bare ground to a fabulous structure. It's certainly an enhancing addition to our backyard... and provides the needed afternoon shade for our dining table. The concrete crew turned sharp corners into pleasing curves, and your pergola builder created a masterpiece with the pergola's placement and overall beauty. Thank you Pat for your guidance and patience in completing our dream."     — Woody and Linda, Sand Springs, OK
Some Examples of Our Covered Pergolas