Swimming Pool & Pool Deck Remodels
Does your swimming pool deck have cracks, pitting, or is just out-of-date with modern styles or maybe with your tastes? We can remodel your pool deck to make it safe, enjoyable and beautiful. We can also remodel or resurface the pool itself.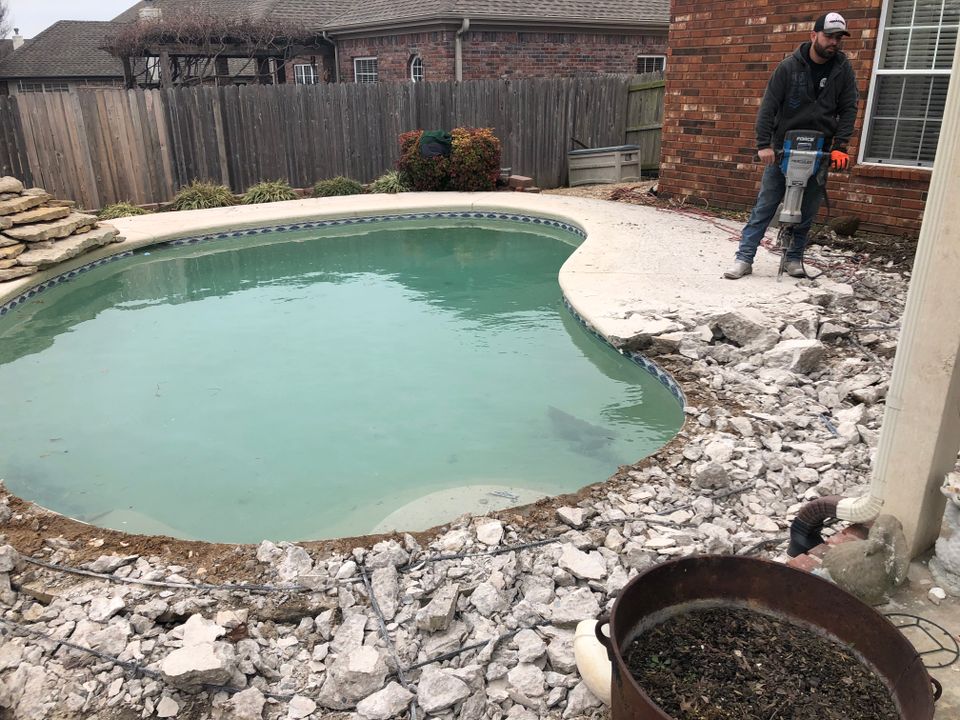 Concrete Pool Deck Remodels
If your pool deck is getting older, is damaged, is feeling outdated, or just doesn't match your style, we can help. We can tear out your current pool deck and replace it with a custom concrete pool deck design that fits your needs and will stand up to years of family enjoyment as well as weather and the elements.

We can remodel you pool deck with beautiful concrete that can have a standard light-broomed finish or can be stamped and colored for a customized finish. We can incorporate tile and pavers into any design as well, and have many options available. Contact us to discuss your needs and to see if we can help. Get a free quote on your pool deck remodel today.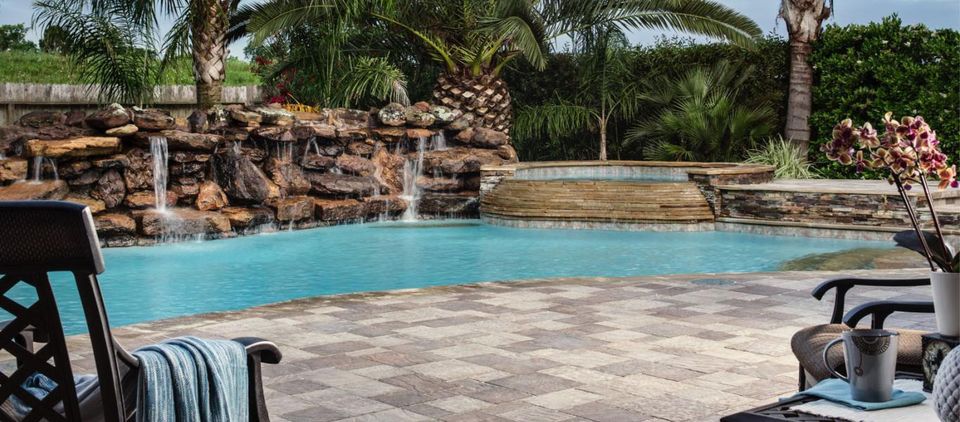 Paver and Tile Pool Deck Remodels
We can also remodel your pool deck with pavers or tile. This alternative opens even more options and can be combined with concrete for the perfect pool surround that ties the space together.

We have many different paver and tile options available and can combine them with each other or with concrete of any finish type to build your perfect pool deck. Contact us today to find out more and to request a free quote.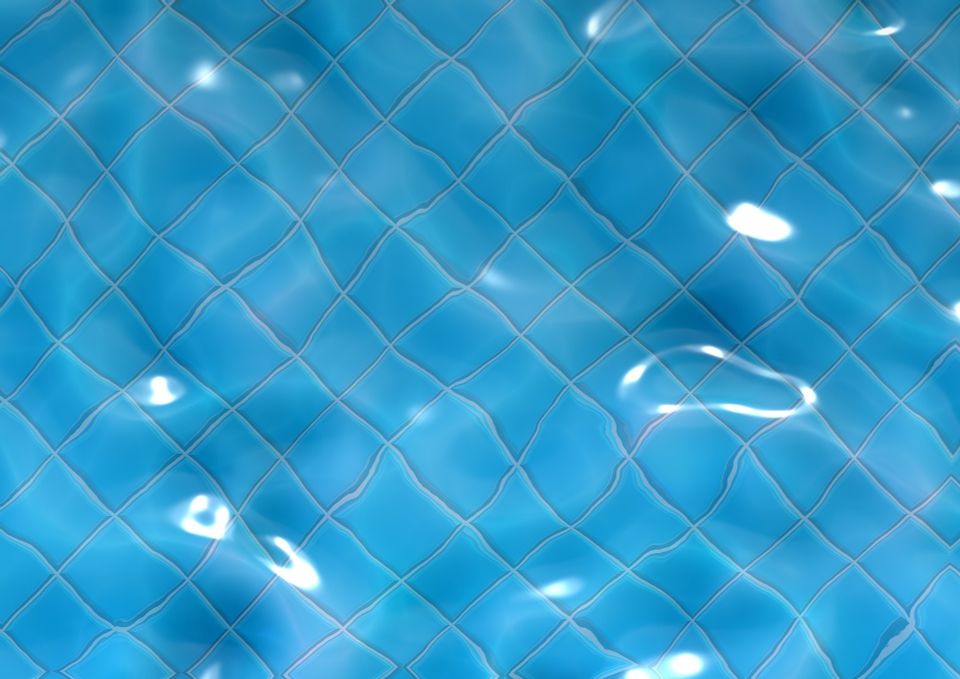 Pool Surface Remodels & Resurfacing
We offer pool resurfacing and aesthetic remodeling services in addition to pool deck remodels. Depending on the condition of your pool, we can resurface it for a brand new aesthetic look that is custom-designed for you.

From the tiled waterline to the entire pool surface, we can rework the tile and plaster of the pool surface to match colors and designs with a new pool deck for a complete pool remodel that is fully customized for you. Call us today or contact us here to see if we can help remodel your pool surface.